The PSI Sustainability Awards
Considering the three pillars of sustainability – economy, environment and social impact – the third annual PSI Sustainability Awards honour companies, products and campaigns whose sustainability has been transparently documented. In Categories 1 to 3, submitted certificates are used to gauge the level of commitment; additionally, submissions in categories 4 to 8 are evaluated by a jury of experts.
Terms and Conditions of Participation
Images of the awards 2017
The categories of the PSI Sustainability Awards
Category 1:
Economic Excellence
Company
Category 2:
Environmental Excellence
Company
Category 3:
Social Excellence
Company
Category 4:
Environment Initiative
Company
Category 5:
Social Initiative
Company
Category 6:
Sustainable Product
Product
Category 7:
Sustainable Campaign
Campaign
Category 8:
Sustainable Company of the Year
Overall Winner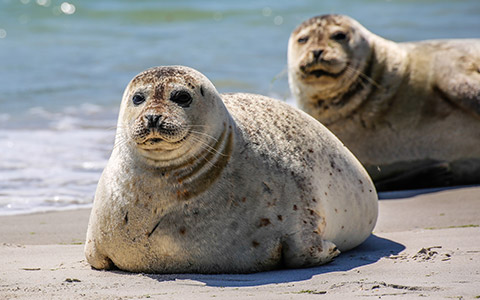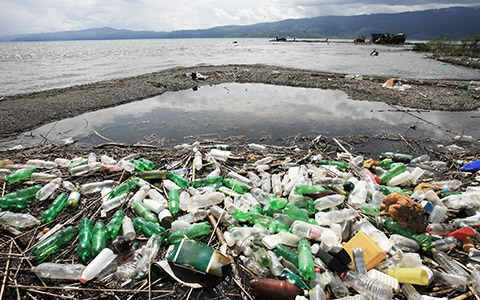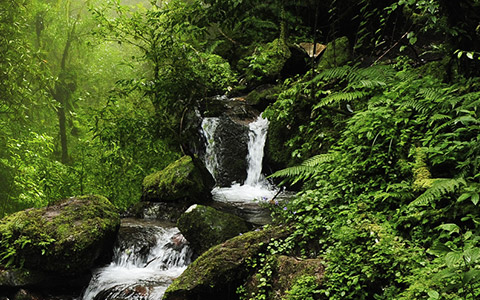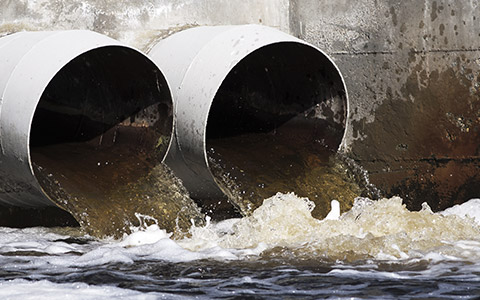 The jury
The PSI Sustainability Awards are intended as a contribution to making not just the world of promotional products a little bit better, but also the world as a whole. It's a high-minded goal. In order reach it, we invited people to sit on the awards jury who care deeply about sustainability. All of them have shown throughout their careers that they're putting responsibility into action.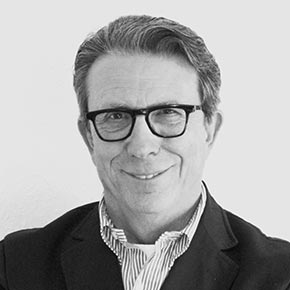 Lutz Gathmann
Designer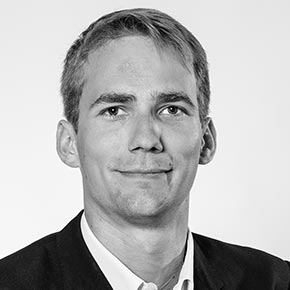 Ville Heimgartner
Co-director
Imagine Cargo GmbH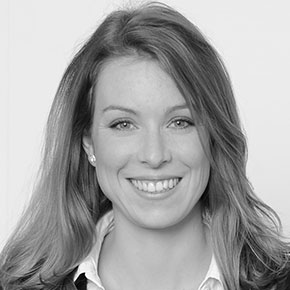 Miriam Kehl
Head of Innovation Management 
RhönEnergie Fulda GmbH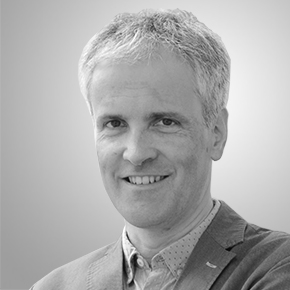 Stefan Roller-Aßfalg
Director
Aka Merch & Textil GmbH
Christopher Martens
Certified Internal Auditor (CIA)
KPMG Germany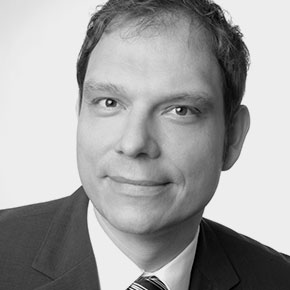 Hugo W. Pettendrup
Founder and CEO
HP-FundConsult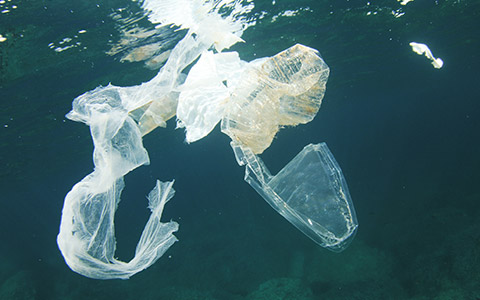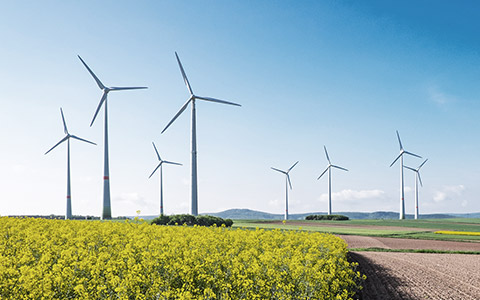 The winners
Schneider Schreibgeräte GmbH
Sustainable Company of the Year 2017
The company that already succeeded in ranking among the Top Three in this category three times and among the Top Four in two other categories stayed a nose ahead at the end of the day.

Schneider Schreibgeräte is the overall winner of the PSI Sustainability Awards 2017 due to a striking and both very well and explicitly documented wealth of activities.

BIC GRAPHIC EUROPE S.A.
Economic Excellence 2017
With a both comprehensive and scrupulously documented submission BIC Graphic Europe has won this category.

Based on a strictly structured quality management system BIC has also created the foundation for outstanding performances in environmental and social management - as documented by their exemplary reporting.

Schwan-STABILO Promotion Products GmbH & Co. KG
Environmental Ecxellence 2017
As a winner Schwan-STABILO has documented its in-depth appreciation of the ecological dimension of sustainability in every field of activity.

These include especially the ecological design of production and corporate processes, the development of ecological product ranges as well as sustainable construction.

Halfar System GmbH
Social Excellence 2017
The winner here is the BSCI member HALFAR with a documented sustainability network that also includes the integration company "prosigno" headquartered at the Halfar building.

"The involved shareholders and stakeholders act in a spirit of inclusion, integration and family friendliness – also vividly illustrated in the latest CSR Report."

Halfar System GmbH
Environment Initiative 2017
"Halfar goes Oxygen" – Even the first cut of the spade for the new building back in 1999 formed part of a sustainability strategy. The "Initiative 100% CO2-neutral" was completed by a complete change-over to green electricity in 2017.

The jury recognised "a very consistent initiative and holistic approach without stand-alone solutions that is consistently implemented across the entire company."

Brand Addition GmbH
Social Initiative 2017
Brand Addition's integrated approach to their staff's wellbeing and health initiative brought the victory in this category. The jury recognises the "extensively documented staff-care model, that is based on an elaborate, active work-life balance with many incentives and a sophisticated support system."
FARE-Guenther Fassbender GmbH & Co. KG
Sustainable Product 2017
FARE wins with its AOC mini pocket-umbrella ÖkoBrella.

As an advertising medium this double-action pocket umbrella combines sustainability with high utility.

The jury felt this is "an outstanding product, manufactured from sustainable materials – very well documented with proven certifications."

BIC GRAPHIC EUROPE S.A.
Sustainable Product Set 2017
BIC wins with the "BIC Evolution Ecolutions Colouring Set"! All plastic parts contain 50 per cent recycled materials in compliance with ISO 14021 standards. All paper components are FSC certified.

"A sustainably implemented concept specifically for the target group children. Also worth highlighting are the excellently documented social standards in production."

Schwan-STABILO Promotion Products GmbH & Co. KG
Sustainable Product Line 2017
Schwan-STABILO wins with the STABILO GREENLine! The product line's GREENcolors and GREENgraph stand for sustainable pencils made from FSC certified wood, while GREENfancy is all about bio-plastics and GREEN BOSS contains mostly recycled plastics.

"A compellingly thought-through, fully certified product line that shows on how many levels the ecological lever can be applied in green advertising."

uma Schreibgeräte GmbH & Co. KG
Sustainable Writing Instruments 2017
uma wins with the "recycled PET PEN"! rPET, the raw material used for the upcycling product, is recovered from the recycling process of PET bottles and is, of course, itself recyclable again.

"A successful concept, especially when considering the joint communication concept with Bionade and the product's regional identity. A success story!"

Samoa Regenponcho e.U.
Sustainable Textile 2017
Samoa Regenponchos wins with the Bio-Regenponcho®! Manufactured from GMO-free maize flour (aka cornstarch), lightweight, tear-resistant, reusable. Rain poncho and ink certified with OK Compost seal, 100% biodegradable.

"It's all about mass: in the age of mass festivals and open-air events, a sustainable giveaway that makes a massive contribution to waste prevention."

Zettler Kalender GmbH
Sustainable Paper 2017
Zettler wins with the "Agrar Calendar Series"! The PaperWise paper is produced from plant remains using 100% green energy from biofermentation. It's carbon neutral, unbleached, biodegradable and recyclable up to 7 times.

"Innovative recycling of agricultural waste plus local manufacturing. The series carries a number of excellent certifications."

EMSA GmbH
Sustainable Campaign 2017
EMSA convinced the jury with its retail campaign "Dich behalt ich!" (I'll stick to you) for the waste-avoiding coffee-to-go "TRAVEL MUG".

"A clear and simple message with a good storyline which is also received well by means of a plausible channel mix. Also striking is the "spill-over effect" this retail campaign has on the article's use as a promotional product."

1. Special Awards - Start-up
Just So Clothing Company Ltd
Just so Clothing is the Startup 2017! A transparent online platform with the ethical mission of economically supporting women artisans from South Asia, Egypt and South Africa in terms of product development, supply chain transparency and mobile payments.

"A transparent business model that pursues the goal of lifting 250,000 women and their families out of poverty within 5 years deserves our support!"

1. Special Awards - #Influencer of the Year 2017
PF Concept International B.V.
The Special Award "#Influencer of the Year" goes to PF Concept. The PSI Sustainability Award recognises the Flowchart concept for compliant-product search and analysis as well as the controlled compliance management of supply chains - the "Vendor Social Compliance Protocol".

"Two concrete initiatives with traceable results as part of a clearly sustainable corporate philosophy. Strategy and implementation are underscored by documentation in the form of a Sustainability Report."
Karl Knauer KG
Sustainable Company of the Year 2016
Winning the "Sustainable Company of the Year 2016" award, Karl Knauer provided the most transparent and convincing documentation of its efforts to balance economic, environmental and social concerns – across the seven preceding categories. Certified under multiple ISO standards, among others, the company decided early on to adopt sustainability as a business principle.
Walter Medien GmbH
Economic Excellence 2016
Walter Medien boasts continuously high quality-management certification and auditing levels, including several ISO certificates and numerous innovation awards. The winner of Category 1 also scored points for being a training company with multiple recognitions and awards, and for offering award-winning apprenticeship projects. All easy to understand and documented with exemplary transparency in an up-to-date sustainability report.
Karl Knauer KG
Environmental Excellence 2016
Certified under multiple ISO standards, Karl Knauer KG decided early on to adopt sustainability as a business principle. Meaningful documented figures and investments to improve environmental performance in energy, water and many other areas catapulted the packaging and promotional products specialist to the top of the list of nominees in Category 2.
Giving Europe
Social Excellence 2016
Promotional products importer Giving Europe has managed to strongly position itself as one of the sector's leaders when it comes to transparent and well-documented social standards far beyond the legally required minimum norms. That's equally true for the international manufacturing sites of company suppliers and for the social commitment of the European headquarters. Winning the Social Excellence 2016 category on the occasion of the company's 15th anniversary is a crowning achievement.
Victorinox AG
Environment Initiative 2016
As part of a cooperation project, Victorinox is engaged in the preservation of ancient water channels in dry valleys. The jury considers that a visible sign of the importance of cultural landscape conservation. A highly original, sustainable project against climate change and for environmental protection. What's more, the company's in-house "Green Shield" initiative for practical environmental protection makes the project particularly authentic by involving employees.
Faber Castell
Social Initiative 2016
Based on a social charter developed in-house, the company founded the Kinderfond children's foundation in 2001. It helps organisations and aid initiatives with funding and goods. Faber Castell thus actively supports children's hospitals, orphanages, schools and projects aimed at improving opportunities for children. Awarding the PSI Sustainability Award in the "Social Initiative 2016" category, the jury recognised the elevated level of the company's internally networked social mindset and its significant external impact on communities and society at large.
Touchmore GmbH and Blikvanger Amsterdam
Sustainable Product 2016
The logoloop, an innovative, playful and ecological product, scored big points with the jury: "Ideal for customer discussions and customer communication that's as valuable as it is ecological." ISO-certified and CO2-neutral printing, FSC Mix-certified cardboard plus a decision to produce in Europe in order to reduce CO2 transport emissions and much more. In short: a product with the genes of an ecological winner.
Präsenta Promotion International GmbH
Sustainable Product Set 2016
If you want to use an apple as a promotional product, you can only use the pure form – or a product set, if it's sustainably composed from top to bottom. Which is just what our winner did – with organic apples from the region, a knife blade produced onsite using traditional processes, and an apple holder and knife handle made from FSC-certified wood sourced from the native beech tree. The jury's verdict: "A durable and down-to-earth product, integrated in a well-documented, certified concept – and thus absolutely worthy of an award!"
Manaomea GmbH
Sustainable Writing Instrument 2016
Resource protection is built right into these innovative textile pencils. They're manufactured with a fair and eco-friendly patented process using renewable natural fibres such as jute and flax as well as biopolymers from agricultural waste. Absolutely no wood is used. In addition, the aim is to help producers in India and Uganda to create more added value by shifting final assembly to their sites. "Good idea, cool concept, authentic story." For the jury, manaomea's textile pencil was a clear winner among writing instruments entered.
Staedtler Mars GmbH & Co. KG
Sustainable Campaign 2016
In cooperation with the State Forestry Administration, the company manufactured pencils from limewood grown in an ecologically, economically and socially sustainable forestry operation. A film documents the production process from lime tree to a finished product that's now eligible to be designated as "Local Wood" with the PEFC regional label. That impressed the jury, as well: "Sustainability runs through the entire campaign with 100% transparency, which contributes to emotional consumer loyalty and makes it our Sustainable Campaign 2016."
Walter Medien GmbH
Sustainable Company of the Year 2015
The company that scored points in as many of the preceding seven categories received the further distinction of being named the "Sustainable Company of the Year 2015". The winner is Walter Medien. The company's application included the Alba CO2 Saver certificate; ISO certifications; the calendar initiative "Herzenssache" ("A matter of the heart"); the prevention prize issued by the energy, textile and electrical industry employers' liability insurance association BG ETEM; the environmental award issued by the Baden-Württemberg Ministry for the Environment and Traffic; and the Walter Statement on the Environment.
Walter Medien GmbH
Economic Excellence 2015
Walter Medien received the award in the "Economic Excellence" category. The company has earned ISO 9001 and ISO 12647 certification, among others. In addition, Walter Medien has won the Innovation Award of the German Printing Industry. The company scored points at the PSI Sustainability Awards by submitting a wide range of certificates.
Kahla Thüringen Porzellan GmbH
Environmental Excellence 2015
Kahla meets several standards, including ISO 14001 and ECOPROFIT. Kahla has proven a strong commitment to sustainability by creating an in-house label, the "KAHLA pro Eco", which stands for porcelain products exclusively "Made in Germany" in a fair and socially responsible way from natural resources and tested for harmful substances. Innovative technologies are used to reduce CO2 emissions. A photovoltaics system generates eco-friendly power. It's this commitment to the environment that propelled Kahla to a win in the "Environmental Excellence" category.
Brand Addition
Social Excellence 2015
Brand Addition, which holds multiple certificates and seals, is the winner of the PSI Sustainability Award in the "Social Excellence" category. For example, the company is verified under SA8000, an internationally recognised standard that certifies a corporation's social responsibility vis-à-vis its employees and the environment. The Sedex seal and EPPA Code of Conduct Gold certification are further signs of Brand Addition's social commitment, which was now recognised yet again with the bestowing of the award.
Halfar System GmbH
Environment Initiative 2015
Halfar provides bikes for employees to commute to work. By covering 50% of the lease payment, Halfar has succeeded in getting about ten employees to choose the company bike so far. The goal is for employees to drive approximately 15,000 km less by car each year. Moreover, employees are installing rooftop plants, which improves the climate in the immediate area by humidifying the air, reduces noise, filters dust and produces oxygen. Both initiatives were considered in choosing Halfar as the winner in the "Environment Initiative 2015" category.
uma Schreibgeräte Ullmann GmbH
Social Initiative 2015
Writing utensil manufacturer Schreibgeräte Ullmann was recognised in the "Social Initiative 2015" category for a series of initiatives dubbed "uma assumes responsibility". They include the operation of a rural supermarket carrying everyday consumption items. In addition, the company works with the Fritz Ullmann Foundation to support social facilities such as the "Age-appropriate Living" project in Fischerbach and a diverse range of other social organisations. This commitment won over the jury.
Fair Squared GmbH
Sustainable Product 2015
They're the only condoms on the market that can be called climate-neutral. A producer of promotional condoms made from 100% certified fair-trade natural rubber, Fair Squared has optimised its processes to significantly reduce CO2 emissions. And thanks to a reforestation project in Germany, CO2 emissions are now offset completely. The product for which Fair Squared received the award in the "Sustainable Product 2015" category has been certified by the Fair Rubber seal and FSC.
Michael Schiffer Promotion GmbH & Co. KG
Sustainable Campaign 2015
A campaign titled "Stick this Book" by British publisher Penguin Random House has been underway since 3 September to advocate for causes such as women's rights, the elimination of hunger in the world and the promotion of renewable energy. To that end, Penguin Random House and Michael Schiffer Promotion came up with the "Stick this Book" concept, a Post-it®-format book containing special messages and calls to action. Now the efforts of Michael Schiffer Promotion were rewarded with a win in the "Sustainable Campaign 2015" category.
The awards 2017
In 2017, the PSI Sustainability Awards once again have been presented at the Kurhaus in Wiesbaden. The winners have been the focus of attention of the European promotional products network that night.
Everything about the awards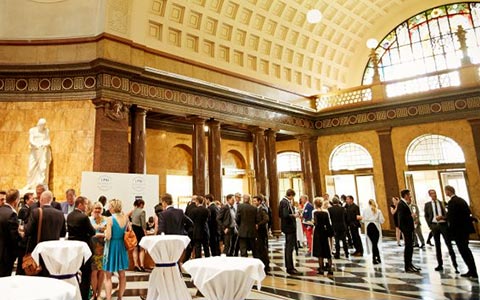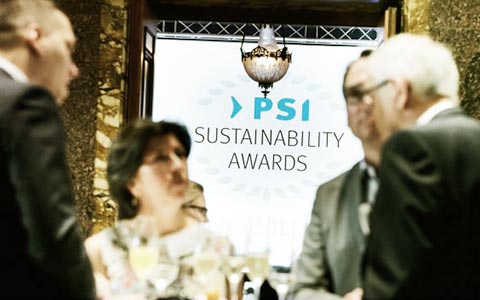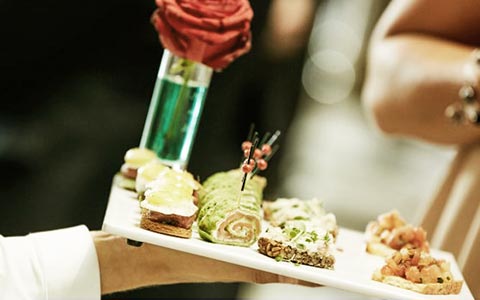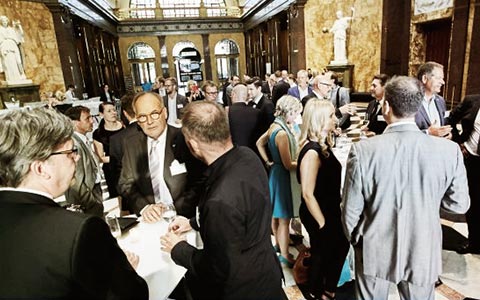 Your contact persons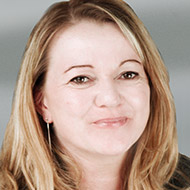 Sarina Peters
Project Manager
PSI Marketing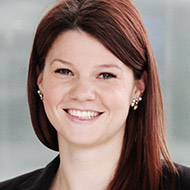 Carolin Scharnowski
Marketing Manager
PSI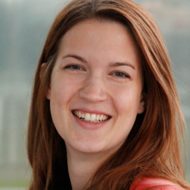 Alexandra Kruijt
Junior Marketing Manager
PSI